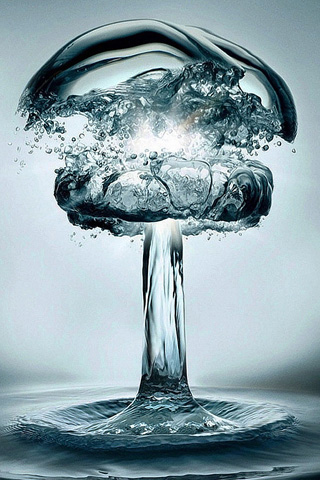 Macro / Thematic
IWM

iShares Russell 2000 Index (ETF)

– 7350 of the March (31st) 77 puts were bought for $4.92.
RUT

– 1000 of the August 840 / 750 put spread was bought for $20.50.
SPY

SPDR S&P 500 ETF

– 15,000 x 30,000 of the July 133 / 130 1x2 put spread was bought for $0.30. Also, a buyer 5,000 Sep 126/131 put spreads for 1.25
QQQ

PowerShares QQQ Trust

– 23,000 of the July 58 calls were bought for $0.65. Also, a buyer of 10,000 Jan 53 puts for 1.76 (50%) and 1.77 (50%)
EWZ

iShares MSCI Brazil Index (ETF) -

buyer 5,000 Aug 64 puts for 22
VIX

saw 70% the normal volume with 166K calls and 111K puts traded. Some larger trades in the pit:
·
Seller 10,000 August 15 puts at .25
·
Buyer 10,000 July 17 puts for 1.075
·
Seller 10,000 Aug/Oct 24 put spread at 1.60
·
Buyer 5,000 July/Sep 25 call spreads for 1.25
·
Seller 5,000 July 18/20 call spread at 1.65
IV Changes
Largest IV Increases:
JOE, GRM, CP, GPS, ZRAN, ED, IGT, HNZ, NEE, ETP
Largest IV Decreases:

IVR, ROVI, CYOU, HOGS, RDS/A, CVE, PAY, IACI, CEPH, XRTX
Consumer
DTG

Dollar Thrifty Automotive Group, Inc.

– 4200 of the July / August 77.5 call spread was sold at $0.50. It appears to be a roll of an overwrite out one month.
HD

The Home Depot, Inc.

– 3700 of the November 34 puts were bought for $1.13. A total of 5000 traded on the day. Traders looking to test recent lows.
HOT

Starwood Hotels & Resorts Worldwide, Inc

– 2500 of the August 52.5 puts were sold at $1.02. Trader betting recent lows hold.
WMT

Wal-Mart Stores, Inc.

– 2400 of the August 52.5 puts were bought for $0.73.
Energy
WMB
Williams Companies, Inc.
– 15,000 of the February 40 calls were bought for $0.46. Looking to test pre-crisis highs? 5th wave? Awesome risk/reward if the trader is right. I'd rather put on a back-spread
WNR

Western Refining, Inc

.

– 1100 of the July 19 calls were bought for $0.60. The calls were bought to open. Trader looking for a break out... chart looks good.
HK

Petrohawk Energy Corporation

– 1250 of the August 27 calls were sold at $0.81. The calls were sold to open. Trader selling new highs.
TLM Talisman Energy- a Canadian oil and gas exploration company with international exposure, saw large and unusual prints in call options today. Out of 8,200 options that traded across the exchanges, 8181 were calls, which is over 26 times what is normal in the name. In the past 52 weeks, the company's stock has ranged between 15.07 and 25.2 and it looks like today's trade du jour was a seller of the July/Jan12 25 call spread, 4,000 times at $.50.
Industrials / Materials
TRX

Tanzanian Royalty Exploration Corp

– 4000 of the July 7 / October 9 put spread was bought for $2.25.
MCP

Molycorp, Inc.

– 1700 of the July 57.5 weekly puts were sold at $0.80. Looks like some weekly 60 and 62.5 calls were sold to open too.
AA

– 10,200 of the October 15 / July 16 puts spread was bought for $0.37. (could be closing so have to check OI tomo) AA earnings on 7/11
Tech
VMW

VMware, Inc.

– 4700 of the July / October 90 2x1 put ratio spread traded at $3.65. The July 90 puts were sold 9500x at $.40 and the October 90 puts bought 4700x for $4.45. It appears to be a roll out to October with a put position half the size of the July position.
INFY

Infosys Technologies Ltd (ADR)

– 3000 of the July 60 / 65 put spread was bought for $0.95. Seperately, the July 65 / 67.5 put spread was bought for $1.35 4900x.
GLW
Corning Incorporated
– 5000 of the August 18 / 19 1x2 call ratio spread trades at $0.01.
INTC

Intel Corporation

– 10,000 of the July 22 puts were bought for $0.16. The trade is possibly to close.
TDC Teradata Corporation - 52 week high of 61.96 today after a steady climb up from 21.43 two years ago tomorrow. That is an increase of 189% in just two years for the stock price! The company is in the software and computer services sector and has a $10.4B market capitalization, which is the smallest amongst the company's top 3 competitors. On the other hand, quarterly revenue growth is around 18% year over year which makes it attractive compared to its peers. In May, analysts from Oppenheimer and Merriman upgraded to stock to outperform and buy, respectively. Shares themselves traded on the light side today while call options on the stock traded at 24x its normal volume with 23k contracts executed. That number compares to just over 1,000 puts traded on the options' exchanges. It looks like the main action was in the Aug 65 calls and July 60 calls. From the tape, it appears this was a call ratio spread executed on the PHLX. It looks like they were buying the August 65 calls twice to sell the July 60 calls once for 75 cents. Also active were the Aug 60 puts and August 55 puts which were executed on the offer around 500 times in odd lots. The top open positions in TDC are: July 55P (9.1K), July 60C (8.3K), Oct 60C (3.3K), Jan 55P (2.5K), July 55C (2.4K).
Financials
RF

Regions Financial Corporation

– 5800 of the July 6 puts were bought for $0.09 in a multi excahnge sweep. Cheap bet down trend continues.
V

Visa Inc.

– 8000 of the July 80 / 85 call spread was sold at $4.35. It is likely a closing trade... taking profits..... party might be over but they almost got max value so make sense they'd close it
BAC

Ba

nk of America Corporation -

seller 6,200 Jan 11 puts vs 11 d-neu at 1.03
Healthcare
AMRN

Amarin Corporation plc

– 1200 of the July 16 / August 17 call spread was sold at $0.60. The August 17 calls appeared to be sold to open.
BIIB - Biogen Idec Inc. -

August $110/$120

ratio call spread

bought 1,500x3,000 at $2 to open
http://seaofopportunity.blogspot.com/
*Special thanks to Option Radar, BMO Capital, MEB Options, LiveVolPro, CBOE, Option Monster, T.O.P. group, and all of the options desks and traders we work with to provide the option flow!
No position at this time. Position declarations are believed to be accurate at time of writing but may change at any time and without notice.