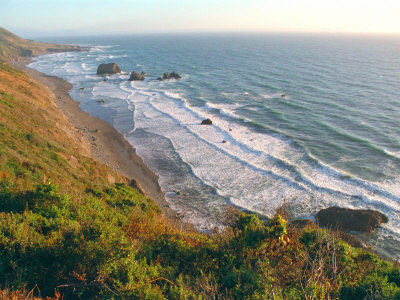 iShares Dow Jones US Real Estate

IYR

– 25,000 of the July 58 puts were bought for $1.15. The puts were bought to open.
Industrial SPDR

XLI

- ~23,000 of the September 34 puts appear to be have been bought for $1.08.
Volatility
Greatest increase in 30 day ATMIV vs prior session:
TLVT, HEK, WMG, IMAX, AGNC, REGN, ICO, MCO, CYS, AAV
Greatest decrease in 30 day ATMIV vs prior session:
MW, SPWRB, SPWRA, SJM, VRTX, TIN, VSEA, IDTI, BLL, DEER
Melco Crown Entertainment Ltd

MPEL

– 13,000 of the July 90 puts were bought with the investor paying up to $0.20. The stock is currently up ~71% year to date.
United Continental Holdings, Inc.

UAL

– A total of 15,000 of the June 22 / September 23 call spreads were bought for ~$1.25. The trade appears to be a roll from June out to September and one strike higher.
PulteGroup, Inc.

PHM

– 30,000 of the July 7 puts were sold at $0.29.
Ford Motor Company

F

– 10,000 of the July 15 calls were bought for $0.09 against a sale of 11,600 of the August 15 calls at $0.25.
Cheniere Energy, Inc

LNG

– 6900 of the December 12 calls were sold at $1.05. The calls were sold to open.
Schlumberger Limited

SLB

– 2000 of the July 80 / 90 risk reversal traded at $0.25. The July 90 calls were sold at $1.05 and the July 80 puts were bought for $1.30.
Plains Exploration & Production Company

PXP

– 4800 of the August 37 straddle was bought for ~$4.97. The position was tied to 28,800 shares of stock (6 delta).
Eldorado Gold Corporation

EGO

– Over 12,200 of the October 15 calls traded today with ~70% trading directly on the offer.
AK Steel Holding Corporation

AKS

-15,000 of the January 20 calls were bought for $0.50 against a sale of 10,000 of the January'13 20 calls at $1.49. It appears to be a roll of a position from January 2012 expiration to 2013.
Micron Technology, Inc.

MU

– 30,000 of the July 8 puts were sold at $0.27. The trade was tied to 1.5 million shares at $8.47.
Research In Motion Ltd RIMM -
touched a new 52-week low of 36.08 in early trading, but had since rebounded and was
up 0.88 to 37.76
. Options action was brisk, with 71K calls and 111K puts traded on the Blackberry-maker through midday. Notable trades include a Jan13 30/57.5 risk reversal, bought at 1.70, 9500X. It was tied to 504K shares at 37.19 and looked opening. Also, an investor sold 22.5K Sep 40 puts at 5.60 to buy 15,740 Sep 35 puts at 3.10, which might be rolling out of ITM to OTM Sep puts after a 48 percent plunge in RIMM shares since mid-Feb.
Rambus Inc.

RMBS

– 3600 of the January 15 / 20 call spread was bought for $1.15.
Texas Instruments Incorporated

TXN

– 2530 of the July 33 puts were bought in a multi exchange sweep for $1.19.
JPMorgan Chase & Co.

JPM

– 20,600 of the August 38 puts were sold at $0.89 and 20,600 of the August 43 calls were bought for $0.97. The trade was bought to open and tied to 1.04 million shares at $41.07.
Wells Fargo & Company

WFC

– 32,400 of the October 26 / 28 bullish risk reversal traded for a $0.04 net-credit. The position was opening and tied to 1.47 million shares.
Bank of America Corporation

BAC

– 25,000 of the August 11 / 14 call spread was bought and the August 9 puts sold for $0.30 net debit. The position was bought to open.
PCYC
– 7000 August 6 puts were bought for $0.10. (most likely closing - stock has ripped since we saw all that put selling over the past few weeks.)
*Special thanks to Flotilla Partners, Option Radar, BMO Capital, MEB Options, LiveVolPro, CBOE, Option Monster, and all of the options desks and traders we work with to provide the option flow!
No position at this time. Position declarations are believed to be accurate at time of writing but may change at any time and without notice.